Welcome

Author and speaker Karen Whiting shares from her heart to bring creativity, truth, and inspiration to her readers. She shares her messages
through her twenty-five books for women, families, and children plus hundreds of articles, media appearances, and speaking engagements.
A message from Karen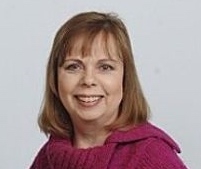 I love to let creativity splash on the pages I write. I desire to help you develop strong relationships with your family and God and to live more joyfully. Check out videos of my TV appearances (press kit page) and my numerous upcoming book releases. It's a pleasure to connect with my readers, so please join me on Facebook, Pinterest, or Twitter.
I'm on the cover of Leading Hearts Magazine. The feature articles let you know more about me. It also features my newest book 52 Weekly Devotions for Families Called to Serve, a book to connect families and help devlop servant hearts in children.
My book The One Year My Princess Devotions won the Christian Retailer Best Awards, children's nonfiction category, for the year of release. These are books the retailers believe have a great impact. Hopefully as Christians we impact lives, including our children's lives.
I love to cook, especially breads. My book The Gift of Bread includes recipes, heart warming stores around bread, and insights into bread in the Bible. It's a book that's been on my heart for a long time. Jesus is the Bread of Life and I'm thankful for His gift of living bread. Check out a video on making muffin bouquets, a great way to include bread on your table. See more videos on my youtube channel.