Welcome

I hope you are surrounded by a wonderful family, natural or through relationships developed. I share from my heart to bring creativity, stronger bonds, and inspiration to you and my other readers.
A message from Karen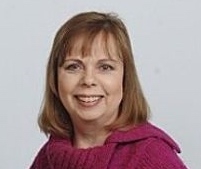 Family has always been the heart of my life, whether part of my natural family, my military family when living on bases, or my family of friends. I hope family is important to you too!
I desire to help you develop strong relationships with your family and God, and to live more joyfully. It's a pleasure to connect with my readers, so please join me on Facebook, Pinterest, or Twitter. I'd love to hear your story and if you are a writer, I'm available to coach you on your writing and marketing journey.
Interacting as a Family
I enjoyed praying, crafting, cooking, and playing with my children as they grew up. My new books reflect those activities to give you more resources to use with your families. 52 Weekly Devotions for Family Prayer shares a new way to try praying together every week. Devos for Brave Boys shares stories that encourage young lads to be brave. The Super-sized Book of Bible Gift Crafts provides ideas and patters for making more than 100 paper crafts from gamees and puppets to cards and decorations (12 categories) of inexpensive fun that also shares kindness and encouragement with suggestions of messages to write on the crafts.
Check out my bread baking, and crafting with kids videos on my youtube channel.Have fun cooking and creating crafts with children!
Check out videos of my TV appearances (press kit page) and my numerous upcoming book releases and discover how I want to offer you hope and ideas to help you an your loved ones thrive!