Be a Mentor Mom!
Saturday, August 27, 2022 by Karen Whiting
Be a mentor mom!
Starting mid-September, join my new facebook group on mentoring other moms! Here's glimpse into an article I wrote. Go online and read the complete article at
https://leadinghearts.com/archives/5287? page 29.
I'm a mother of 5, including two rocket scientists, and a grandma. I'd love to help you lend support to othr moms. Contact me at https://karenwhiting.com/contact?
To help you mentor other moms, try using a BIble study like the new Growing a Mother's Heart Bible Study. It's full of godly wisdom from scriptures and practical, proven tips.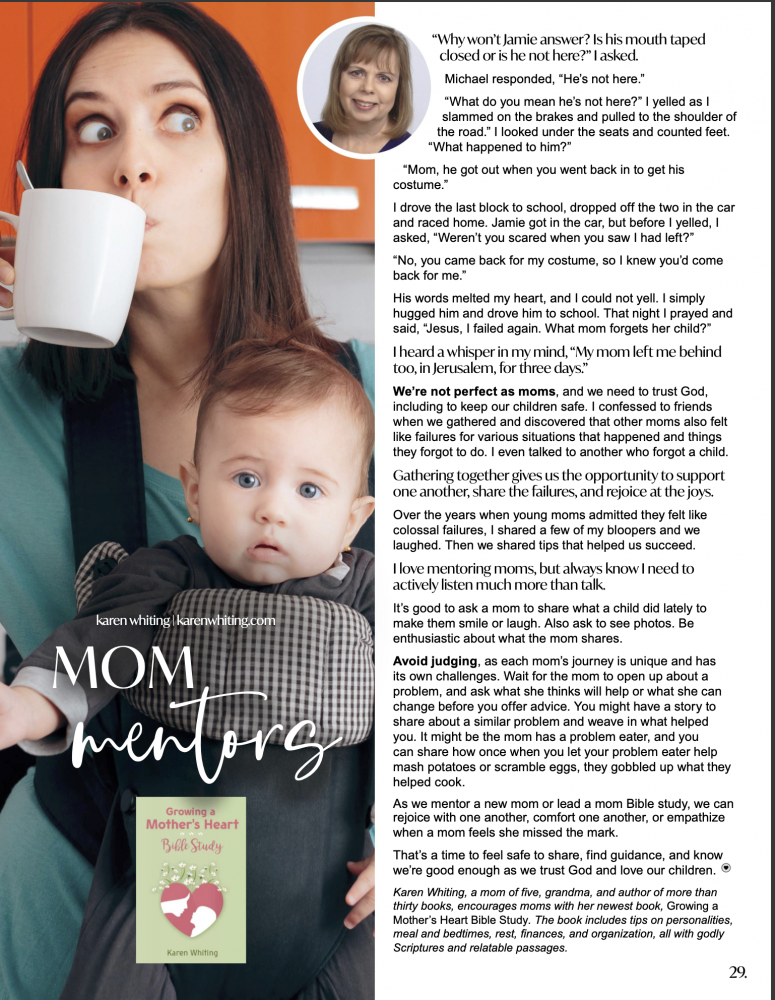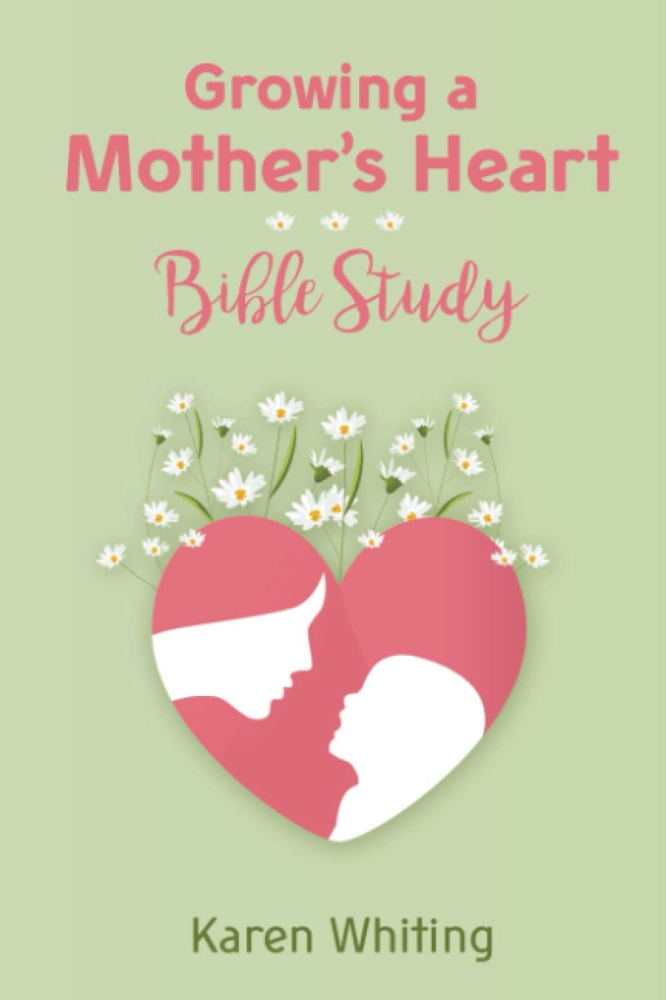 ---