Praying as a Family
Saturday, August 21, 2021 by Karen Whiting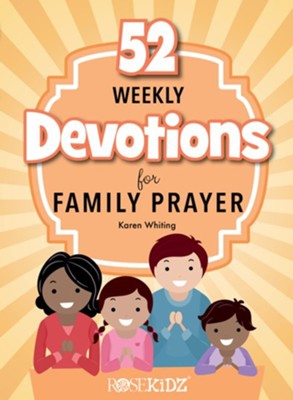 Prayer is so important in the Christian life. We need to equip our children to be great prayer warriors and to praise God for all he does. I prayed with my children as they grew. My new book that releases October 1, 2021 is 52 Weekly Devotions for Family Prayer. Every week there's a new way to pray as a family plus hands on activities to explore questions children ask about prayer.
Prayer can be simple and short such as the POW-WOW prayers where one person states one worry and one wonder/blessing. The next person prays over the worry in one sentence and worships over the wonder with one sentence and then states a worry and a praise. This circles around until everyone has prayed. Praying for someone else helps a child focus on another family member and care about the prayer needs and rejoice in the blessings.
---