Family Meals
Wednesday, February 27, 2019 by Karen Whiting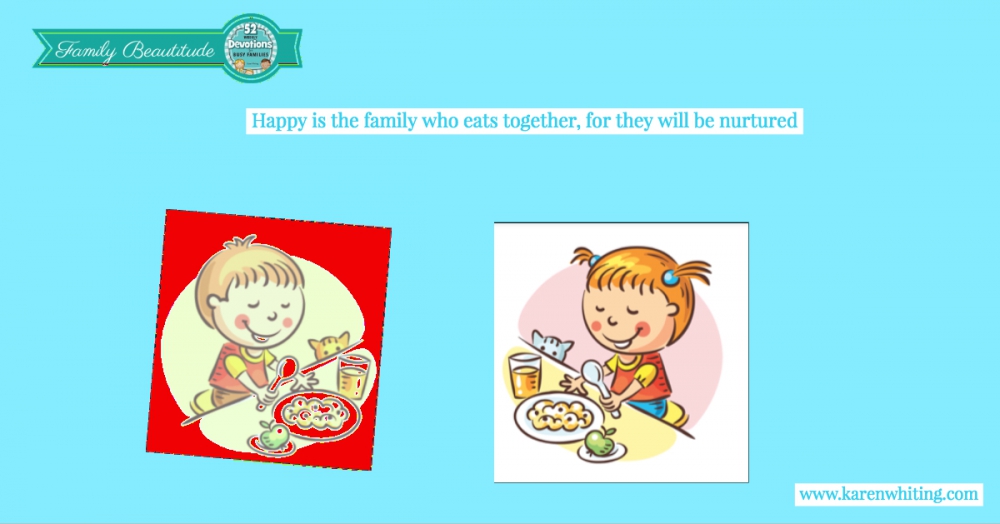 Family meals are the heart of family time when we gather together to celebrate the day, share our problems and joys, and build bonds. I enjoy cooking so that always made the meal time fun. Even if cooking is not your thing, you can still make sure you sit together while eating take-out or even cereal.
Conversation should be important. That means turning off technology (even cell phones). I don't bring my phone to the table. People actually can wait for you to have time to return calls. Making your familiy a priority reminds them that they are important and you value time with them.
Meals are also where children learn to share food, use their manners, and rejoice in one another's successes while learning to sympathize with the hurts or challenges they face. Be sure to give each person time to speak and share the best and hardest parts of the day. It's also time to laugh together and share jokes and family stories.
What are your favorite memories? Hardest parts of meal times? Silliest times?
---