Karen Whiting Short Bio: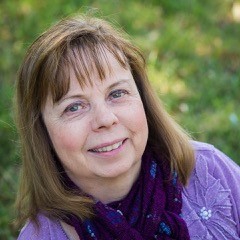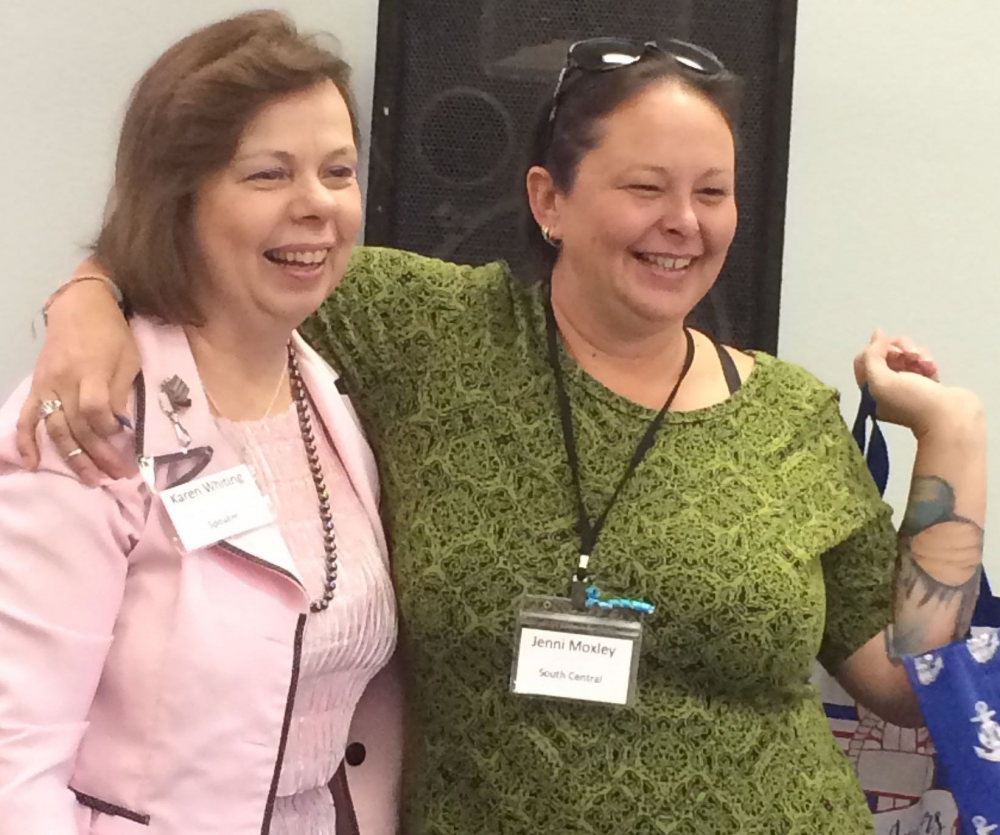 Karen Whiting, a freelance writer and award winning author of twenty-six nonfiction books, loves to let creativity splash onto the pages as she writes. Karen's books include the popular tween series
God's Girls
(inspirational craft books) and
Raising a Young Modern Day Princess
for parents.
Her newest release September 1, 2019:
*52 Weekly Devotions for Families Called to Serve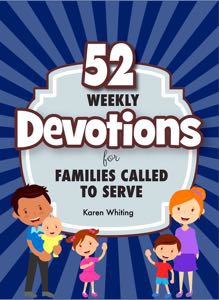 About the Book:
Would you like your family to really understand the lifestyles of people who serve— first responders such as firefighters, police, and EMTs; military, missionaries, and families who volunteer? Understand the call to serve, the sacrifices, living with a member in a dangerous career, and dedication that impacts the entire family, plus the rewards and joys of really helping people. That's what you'll discover in 52 Weekly Devotions for Families who Serve
If your family serves as first responders, military, missionaries, or volunteers regularly, this book helps you thrive with the unique problems of your lives. Share scriptures, real stories, and activities that help you connect and talk about your lives and those of others who serve. Apply tips to improve your family dynamics and help your children understand and celebrate your service person.
About Karen
Karen served as a contributing writer for Focus on the Family's parenting magazine for two years, writes a time management column for Leading Hearts Magazine and is a regular contributor to Molly Green Magazine and The Kid's Ark.
Her work has appeared in numerous publications, including Focus on the Family magazine, The Lookout, and Today's Christian Woman.She currently writes for Crosswalk.com, Leading Hearts Magazine, and writes the marketing colujmn for The Christian Communicator. Karen formerly hosted Puppets on Parade, an educational television series. She speaks for women's groups, retreats, schools, and mother-daughter events. Karen and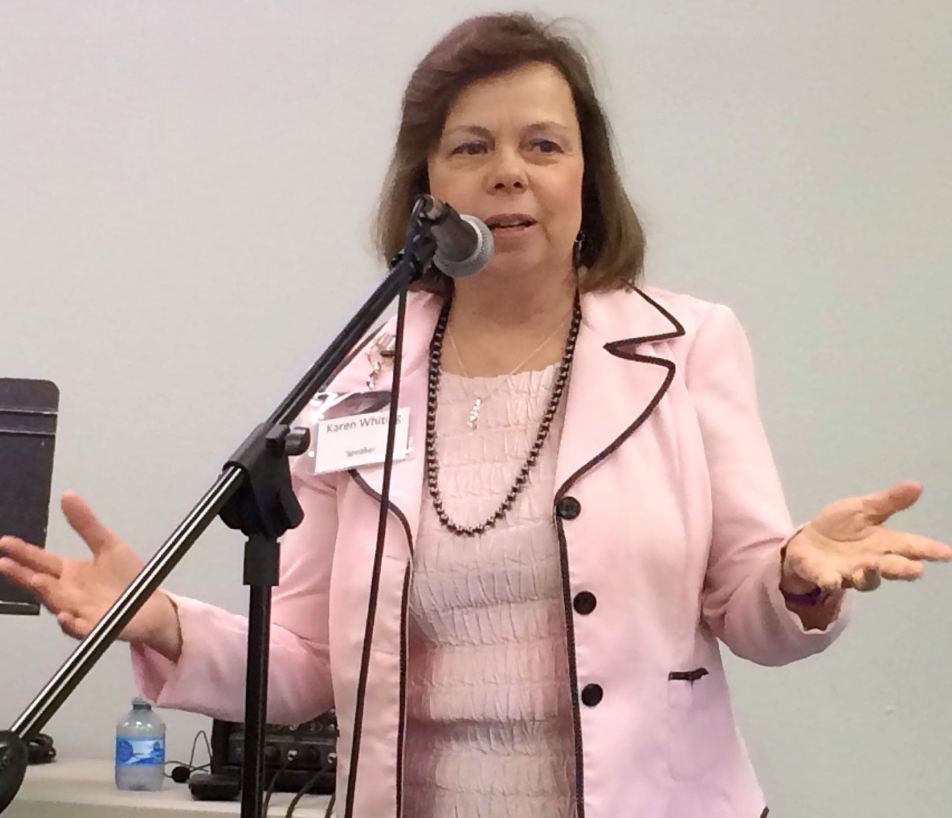 her late husband participated in Officers' Christian Fellowship for nearly four decades, helping military families and academy students. Karen, a recent widow, enjoys her five children and twelve grandchildren.
Karen's book Stories of Faith and Courage From the Home Front received the Military Writer Society of America's Gold Medal, faith category. Her book, The One Year My Princess Devotions received the 2014 Christian Retailing Best Award, Children's Nonfiction.
---
Articles, releases, and more
52 Weekly Devoitons for Families Who Serve, Rose/Hendrickson publishing
---
To download cover art, right click and choose Save Picture