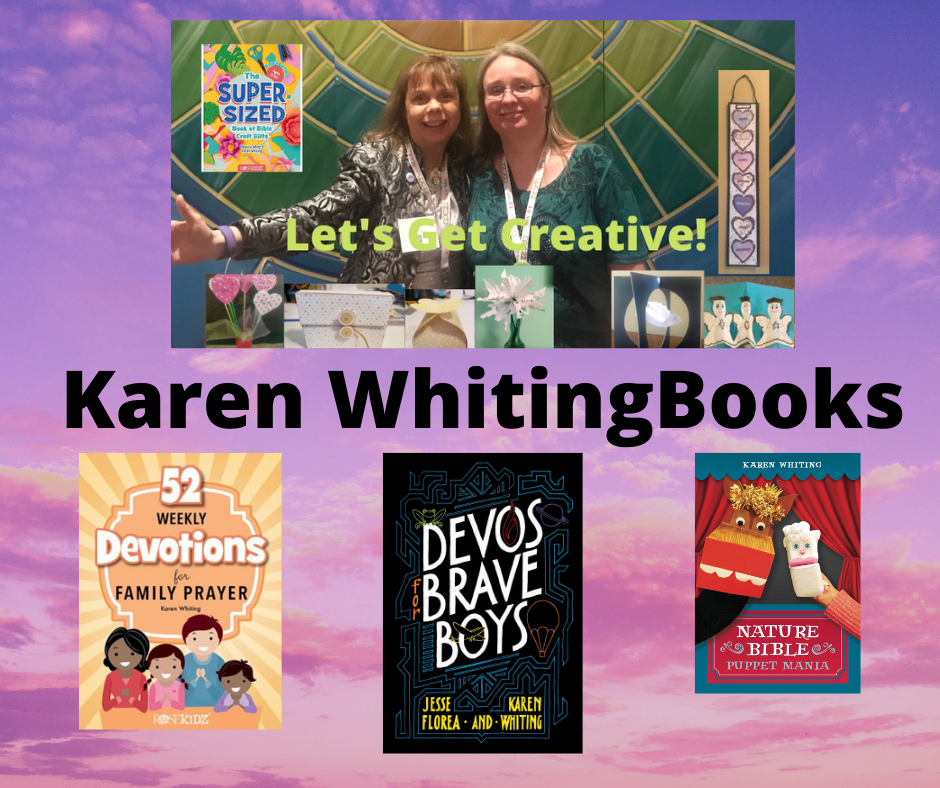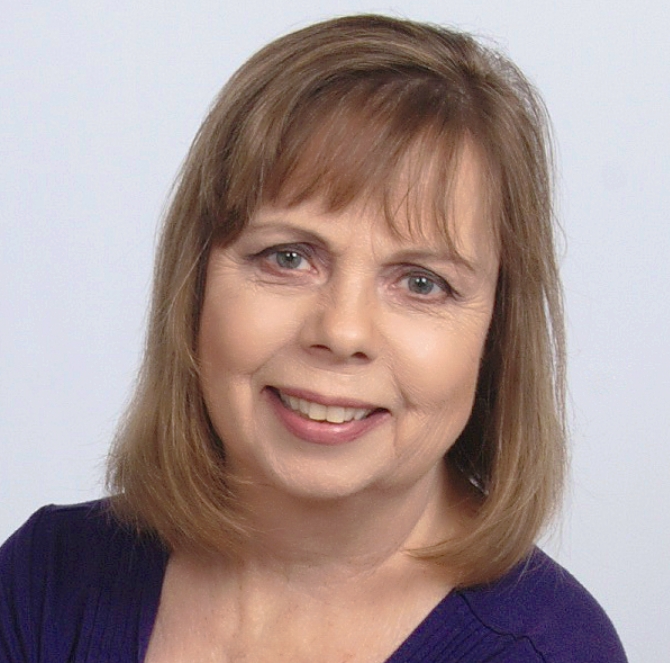 Karen Whiting, a freelance writer and award winning author of more than thirty nonfiction books, loves to let creativity splash onto the pages as she writes. Karen's newest books Growing a Peaceful Heart and Growing a Joyful Heart help people live above the negative news and difficut cicrumstances to embrace God's love.
Karen also writes books to equip families and help them and their children thrive. Karen is a certified personality trainer, certified children's ministry coach, and AWSA certified writing and marketing coach. She loves to guide people to move forward in life and God's calling.
Download Karen's Media Kits
52 Weekly Devotions for Family Prayer
Devos for Brave Boys Press info
Scroll down to listen/watch Karen on various media outlets
Interview topics
Choosing Joy in struggles, spreading joy to others
Peace in the midst of a world/life in chaos
Engaging children in prayer that allows them to explore prayer aspects and try different ways to pray
Parenting sons to grow steadfast faith and explore doubts
Inspiring mothers in their sturggles, encouraging their joys, nurturing their hearts
Speaking topics
Motherhood and Parenting, as a mom of five including two rocket scientists, she's experienced with lots of fun stories.
Children's Ministry, Karen has spoken and worked in children and youth ministry for decades. This includes international speaking and training leaders.
Mother-daughter teas, with her love of crafts and games, she adds the fun element to events.
Mother-Son events, to build strong bonds, and have fun around God's Word in ways boys relate.
Family Prayer events and talks, to engage the whole family to pray together, and explore questions kids ask about prayer.
Women's retreats, wheether around breaking bread or crafting, or a theme such as God's Pupose for Your Life, Karen makes retreats special and heart-warming.
Connecting to American Patriots and their Faith, talks on ways and individuals from the founding days of America to the more recent wars, people of faith have served and prayed to bring God into their lives.
2022-23 Releases
Growing a Joyful Heart, late spring 2023
180 devotions and prayers that focus on inner joy, realtional joy, choosing joy in struggles, and becoming a joy giver. Come alongside individuals and their stories to discover how the joy of the Lord can be your strength and source to a more joyful life. Read the stories of men and women from the past and the BIble, too, abe inspired on how they chose joy in all circumstances..
Growing a Peaceful Heart, Fall 2022
180 devotions and prayers that focus on inner peace, peace in relationships, and being a peacemaker in your home, community, and world. Come alongside individuals who have overcome strife to be at peace and help foster peace. Read the stories of men and women from the past and the BIble, too, and discover how the problems and solutions are the same throughout generations.
Recently Released
The Super-Sized Book of Bible Craft Gifts
My daughter Rebecca co-authored this book with me. The paper crafts will focus on kindness and gifts from the heart. Crafts will include games, greeting cards, decrations, special days, games, puppets, mobiles, and more. Fun for children that also helps them express kindness and reach out to show God love to others.

---
About Karen
Karen is the author of thirty-four books.She writes to help families thrive and connect to God. As a mom of five she shares what worked for her family and hope it will hel;p parents bnuild strong family bonds.
Karen served as a contributing writer for Focus on the Family's parenting magazine for a few years. She writes for families at Crosswalk.com and blogs on marketing for The Write Conversation.
Her work has appeared in numerous publications, including Focus on the Family magazine, The Lookout, and Today's Christian Woman. Karen formerly hosted Puppets on Parade, an educational television series. She speaks for women's groups, retreats, schools, children's ministry leaders, and mother-daughter events. Karen and her late husband participated in Officers' Christian Fellowship for nearly four decades, helping military families and academy students. Karen enjoys her five children and fifteen grandchildren. She lives along the coast of sunny Florida but enjoys travel and adventure! She also likes to cook and create new crafts.
Awards
Karen's book Stories of Faith and Courage From the Home Front received the Military Writer Society of America's Gold Medal, faith category.
Her book, The One Year My Princess Devotions received the Christian Retailing Best Award, Children's Nonfiction.
52 Weekly Devotions for Family Prayer received the Golden Scroll best educational book of the Year. The Super-Sized Book of Bible Craft Games she coauthored with her daughter Rebecca White received the second place for the Awsa Golden Scroll Educational award.
Growing a Mother's Heart Bible Study won the Gold Scroll Bible Stuty of the year waard.
To download cover art, right click and choose Save Picture